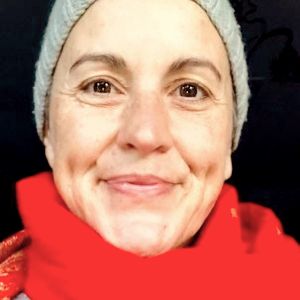 Founder of My Healing Community, Co-creator of the Breast Cancer Pathways Worksheet and Lead Admin and Founder of The Healing Cancer Study Support Group.
Hi, I'm an Aussie living a simple life in the bush just 5 minutes from the sea on the beautiful  mid-north coast between Sydney and Brisbane. The area I live in is called Valla, NSW.
I was diagnosed with lobular breast cancer in 2014 at the age of 43 and and discovered the breast cancer had metastasised to about 9 places in my bones 2017. It's now 2023 and I am feeling better physically, mentally and emotionally than I have in my entire life. I still visit my oncologist every 3 months to discuss my pathology reports and have a CT/Bone scan at least once a year but so far all we have to discuss is healing or slight ups and downs of my tumor markers that have remained in the normal range since 2018.
If you are interested to learn more about my personal healing journey you can read my messy old blog and listen to a couple of interviews I've given at  www.healingbreastcancer.info
I am not a practitioner, coach or nutritional consultant of any kind but since my secondary diagnosis I became someone who is constantly curious about and engaged with all aspects of healing.  I love being around others who are healing, and supporting them when I can. I do especially love the topic of healing nutrition and exploring botanical medicines that can support conventional cancer treatments and inhibit the cancers signalling and growth pathways. I have posted some of my research summaries here in the articles section and will continue to post more.
Healing is my number one focus, and appears to remain such a huge part of my life and I guess this website is my opportunity to shine the light on some of the most incredible practitioners, cancer coaches, consultants, cancer healing related projects and supportive online groups that continue to uplift and inspire me and my healing community. This website and the healing cancer study support group are life long projects constantly in a state of creation.
Members and contributors to the Healing Cancer Study Support Group and the Breast Cancer Pathways Group are always welcome to reach out  via the contact us page and share any ideas or questions you have in relation to this site or the groups.
Subscribe to our blog articles
You are welcome to
subscribe
to this website's research and support summary articles (to be notified by email when new article posts are published).