Mark Lintern's Cell Suppression Theory on Cancer
SHARING / REPOSTING GUIDELINES: We're very happy to have posts/articles shared as direct links.
However, if you are replicating and re-posting information from this website or our posts, Abbey requests that you:
A) Only ever share articles in part (not in full). (eg. You can lift a paragraph as a way of introducing your readers to the topic) B) Be sure to always provide a direct link/URL back to the full original article here on  the MyHealingCommunity.com website. Thanks in advance for your co-operation when sharing and re-posting any and all information that appears on this website.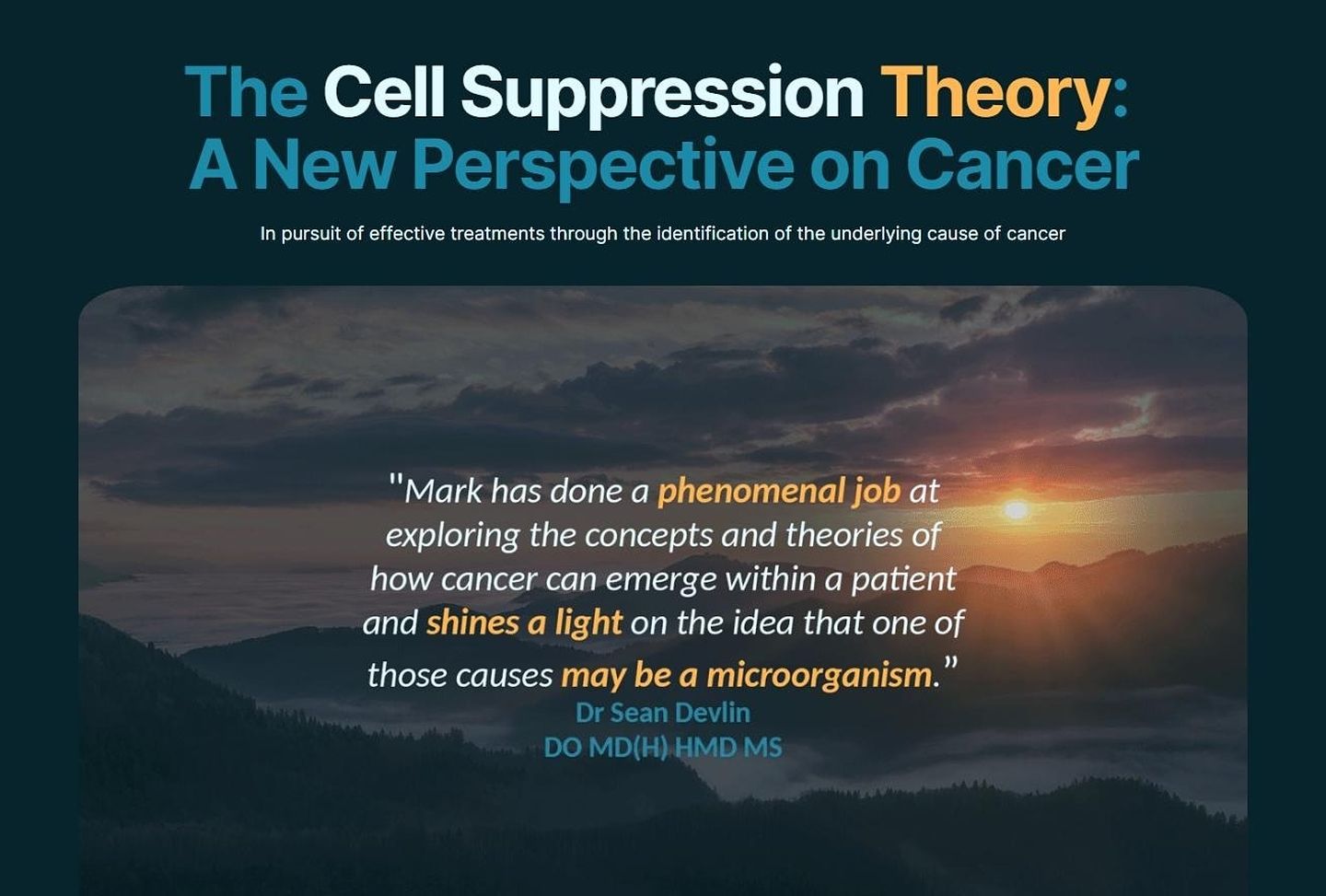 Mark Lintern: the author of the Cell Suppression Theory of cancer.
"With the bulk of evidence indicating that the established view of cancer is incorrect, and with a relentless push to promote cancer as a genetic disease despite this evidence, I vowed to continue my research and collate my findings within a book that can be easily understood by family and friends..... I was deeply concerned that the advice provided by well-meaning oncologists was flawed, given their adherence to an unproven theory that appears to be incorrect."
A Brief Introduction to Mark Lintern's Work and Where to Learn More
Author Credit: The information in this post was originally shared to members of the Healing Cancer Study Support Group in July 2023. Permission to share the information here on MyHealingCommunity.com was granted by the author Dr. Daniel Thomas. See the sharing guidelines for this post above.
Mark Lintern spent eight years researching and identifying the underlying cause of cancer's hallmarks. Lintern's cancer research challenges the DNA Theory and suggests intracellular pathogens as the cancer driver through a suppressive mechanism, highlighting the influence of microorganisms in tumours. Lintern is calling this the Cell Suppression Theory, and from the feedback he is getting, this ground-breaking theory offers hope for improving patient survival across all cancers.
Lintern, based in the UK, is collaborating with the cancer care charity Yes to Life and leading scientists and clinicians who share an interest in investigating the concepts behind the Cell Suppression Theory. Together they are currently working on forming research groups, both clinical and laboratory-based, as well as theoretical, to explore treatments in line with the conclusions drawn under the Cell Suppression paradigm and to advance the theory itself.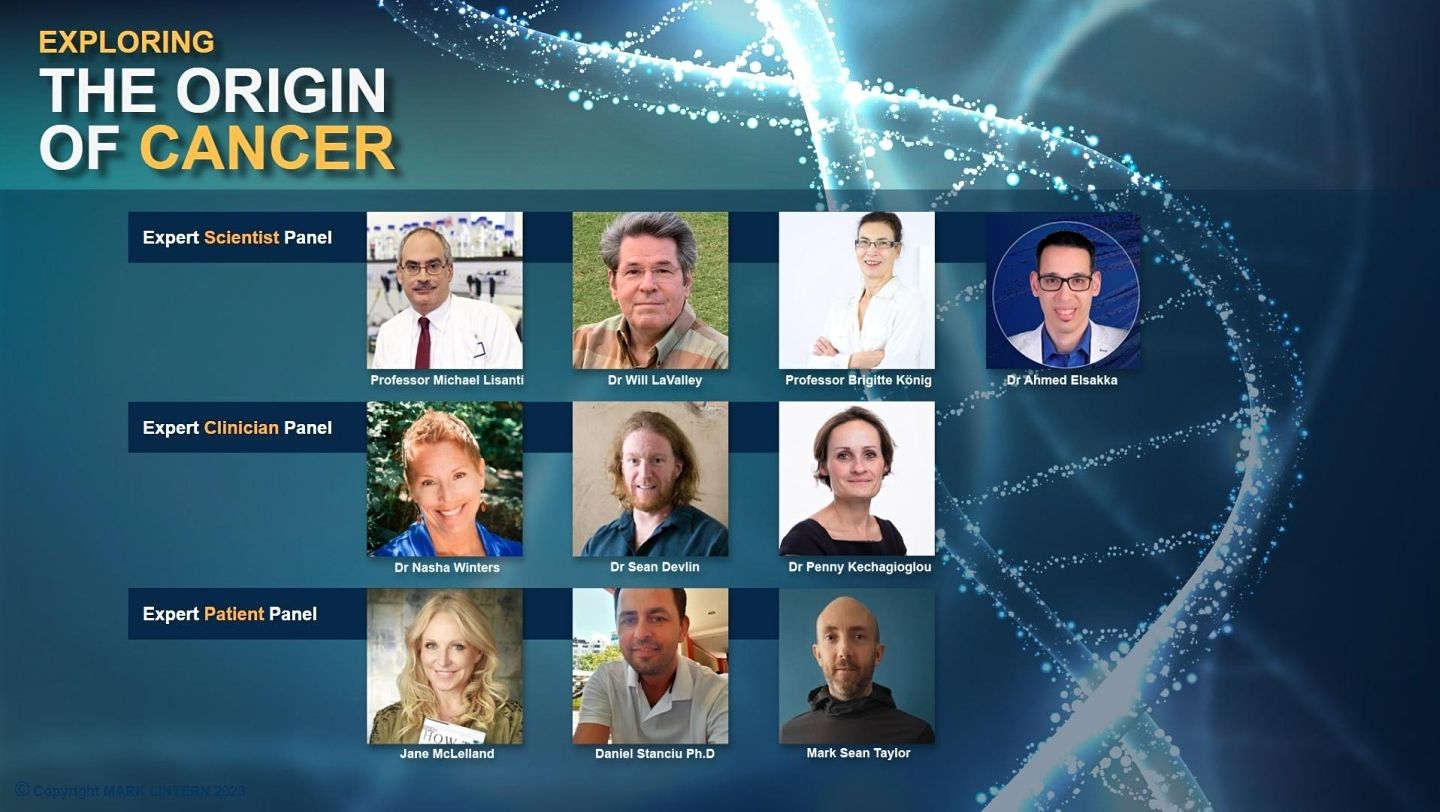 Ways to learn more about Mark Lintern's Theory of Cancer
Audio Listen on Demand
A great place to introduce yourself to Lintern and his theory is the six-part interview with Robin Daly from the cancer care charity Yes to Life - here: www.cellsuppression.com/in-conversation-with-robin-daly where you can find:
- Parts One & Two: Overview of Mark's own story and his scientific discoveries.
- Part Three: Novel Findings on the Mechanism of Cancer,
- Parts Four and Five: Discussions on the implications for cancer care.
- Part Six: Summarises his research methods and community response to his hypothesis.
Mark Lintern on YouTube
You can also find for these six episodes on YouTube for viewing or download.
The Book - THE CANCER RESOLUTION?
Mark Lintern's book, THE CANCER RESOLUTION? dives deep into understanding cancer but is written for the cancer patient. The book even includes alternative treatment approaches.
Find the book and learn more about Mark and his theory here: www.cellsuppression.com/the-book
The 2023 Live Expert Panel Presentations - recordings now available
In February 2023, Lintern presented his Cell Suppression Theory on cancer to a panel of 10 experts and over 200 medical professionals.
The purchase of the presentations provides access to all three of Mark's presentations from the event. The expert panel validated Mark's theory with an average vote of 7, and the audience vote was slightly higher at 7.7.
Purchase the presentation here: www.cellsuppression.com//event-presentations
Website - www.cellsuppression.com
Includes a short piece on the lightbulb moment that inspired this incredible work.
DISCLAIMER: Any and all information in this post was gathered from published research in cell lines or animals, or from typical clinical use. It may not be complete, may not have not been verified in humans, and is NOT meant or given as medical advice, but only as a guide to further exploration.
Want to be notified by email when new articles are posted on My Healing Community?